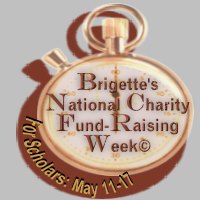 Objective: To Reduce The Illiteracy Rate Using Emotional Intelligence (EI)



Symbol: Represents Time ~ The Time Has Been Born When All Scholars (Research Doctors) Can Unite and Form a Universal Alliance

Campaign Action Plan
Day One
Learning: Research the number of illiterate children within the local community, state, country, and world; Research the number of households within the community that do not have a personal computer; Maintain a journal of findings
Day Two
Modeling: Compose, edit, and publish a children's e-book, which will discuss how (a) children are a very important aspect in the scholar's industry and (b) reading will benefit them and the industry in the future
Day Three
Processing: Collect story books, pencils, paper, and educational computer programs for underprivileged children within the community
Day Four
Sharing: Hold a local charity fund-raising event and donate the collection of books, supplies, and software
Day Five
Sensitivity: Survey the parents to acknowledge and understand their perspectives; In addition to others, parents may be asked the following questions:
(a) Rate your experiences of the fund-raising event
1 = Not Beneficial
2 = Somewhat Beneficial
3 = Beneficial
4 = Very Beneficial
(b) How can the event planners improve the services to make the event more productive?
Day Six
Nurturing: Mass distribute the e-books at no cost to schools in local and global areas where the illiteracy rate is high
Day Seven
Memorizing: Compose, edit, and publish a peer-review article to recapture the events that took place









































Brigette's Technology Consulting and Research Firm
Presents . . . .