**** PRIORITY PREFERENCE WILL BE GIVEN TO ATTENDEES OF THE 2020 DANCE WITH A SCHOLAR SYMPOSIUM****
Established in 2007, the Alumni Association Network (AAN) initially aimed to honor The First: Awarded the Doctorate, however, has advanced to demonstrate the need for positive behaviors across societies through various research, certification, and publishing initiatives.


Symposium Venue

The LOFT at Due South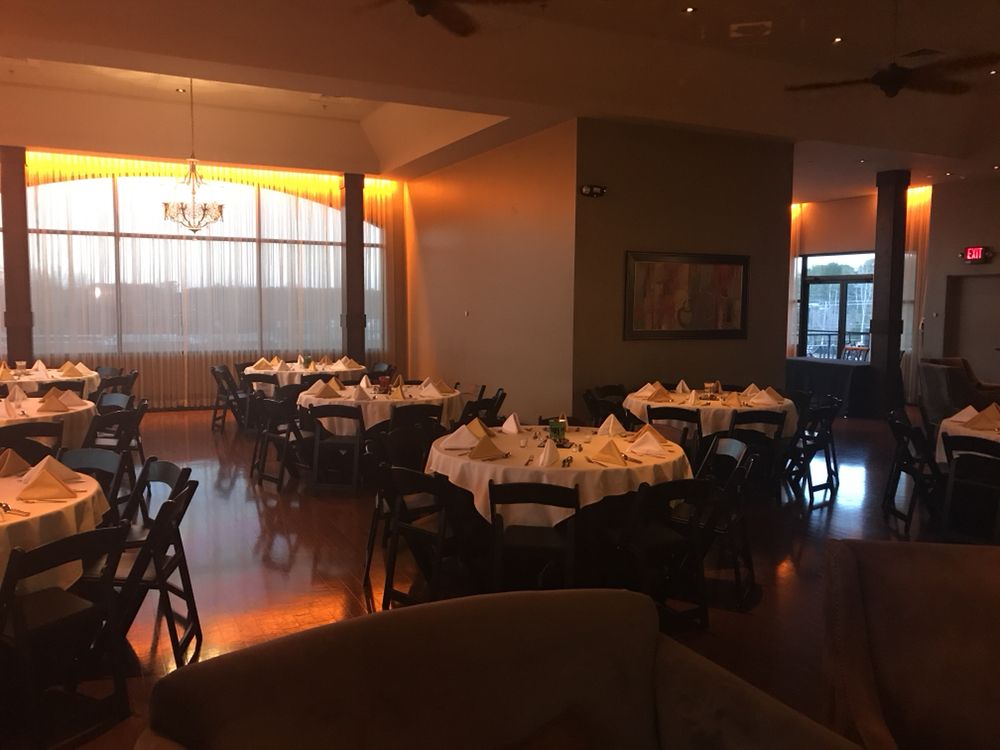 302 Clover Reach, Peachtree City, Georgia 30269
Attendee Registration
Couples Only: The Dance with a Scholar is an Exclusive Event for Couples Only.

One of the Couples Must Hold The Title:

*Head of University, Politician, Academic Diplomat/High Education Commission/Minister of Education
*Doctoral and Post-Doctoral Candidate/Graduate or Scholar-Practitioner - Any Discipline
*Student/Graduate who recently completed a minimum of two diplomacy related courses (approved by Founder of AAN)

No Formal Registration Required - First Paid 120 Attendees (60 Couples) Will Be Admitted Into The Symposium: Payment Deadline November 2020

**Participatory Alumni Association Network Staff Members Inquire About Discount**

$715.00 per couple (includes dinner). If you plan to attend this symposium, please pay via Paypal to: PROVIDED LATER - DO NOT SUBMIT NOW FOR THIS 2021 SYMPOSIUM
and complete the for space on Paypal (add 3% service charge) to include event name: A Dance with A Scholar 2021, scholar full name and professional title, guest full name, mailing address, phone number, and email; special physical accommodations. No children. If you are an AAN Staff Member, please indicate with title as well. Bring your Paypal receipt to the event with ID showing status.

Disclaimers: Submitting payment further means, the payee (attendee, orator) is waiving AAN, the venue, and/or other partners/vendors of any liabilities. Attendees must turn off cell phones/personal handheld recorders during the speaking and dance team events; attendees cannot personally digital record speakers/orators/presentations or the event with personal devices and/or post personal video recordings to any social media sites. Personal pictures with others during the dinner and attendee dance only will be permitted. Violators will be asked to leave the event and without refund.

Number of audience attendees who plan to attend but not yet paid: 0 of 40 couples [as of /2020]
Gold and Black Formal Attire


~ AAN Program Speaker

Introduction and Speech
AAN Program Speaker [Introduction] [Distinguished Scholastic Orator Award Winner Presented From Previous Day Announcement and Appreciation] [First Awarded Doctorate's in Food Science followed by The Introduction of The Guest Speaker]
Time: 4:30 pm-5:15 pm

Guest Speaker: Legal-Medical Scientific Disinformation: Legal-MedTech and Virtual Academic Legal-MedTech Mock Trials [Practicing Medicine Without a License]
[Speaker] name, title, bio, blog . . . . . **** PRIORITY PREFERENCE WILL BE GIVEN TO ATTENDEES OF THE 2020 DANCE WITH A SCHOLAR SYMPOSIUM****
Time: 5:15 pm-5:45 pm

Socialization and Entertainment

Dinner w/ Music: 5:45 pm-6:45 pm

AAN Program Speaker [First Awarded The Doctorate's in Music and Dance] [Musical Introduction]
Time: 6:45 pm-7:00 pm

Short Musical Performance
Time: 7:00 pm-7:30 pm

Scholars Dance and Socialization: 7:30 pm-9:45 pm

AAN Program Speaker [Closing Remarks]
Time: 9:45 pm-10:00 pm

Additional details

Prospective Guest Speaker
Submit vita and speaking topic of interest/preliminary abstract in the cover letter to brigettebrenda@aol.com by June 20, 2023
Must have a blog; include blog address in vita
If accepted,

submit one time non-refundable entrance fee of $150 USD to speak at this symposium (couple attendance not necessary; if come as a couple $250) via (a) Zelle (Wells Fargo) OR (b) Paypal (add 3% service charge) to visionarymentorship@gmail.com and fill in the description notes section to include event title: Guest Speaker Proposal For A Dance with a Scholar 2023 Symposium [topic], full name, physical mailing address (w/county), phone number, and email address and how did you hear about this Symposium; and
submit Preliminary Research Paper in APA format: Title page: [topic] [full name] [Research findings presented at the 2023 Alumni Association Network Dance with a Scholar Symposium] by August 20, 2023 to brigettebrenda@aol.com

Confirmed Guest Speakers are to submit final research paper and Prezi presentation by March 25, 2021
Brigette's Technology Consulting and Research Firm/Alumni Association Network (AAN) holds all the rights to all video/digital productions made from vendors contracted/secured to video screen this symposium


Butterfly Performance





Dinner Catered
Grilled NY Strip Steak (6 oz.) with House Steak Sauce
Crab/Fish Cake with Cajun Remoulade
Garlic Mashed Potatoes
Seasonal Vegetables
Assorted Mini Desserts
Water, Tea, and Soda

Band Performance ~ Jazz Music


Certificate of Attendance
If not provided onsite, participants' certificate will be mailed/emailed within three (3) weeks of the conclusion of the symposium
Earn ten (10) professional development credits (PDCs) for participating in this symposium. A certificate of attendance



Hotels in Newnan, Georgia (USA~30269) - Self Reservation/Self Funded, Peachtree City ~ 5 miles from the symposium venue
Fairfield Inn & Suites by Marriot
Hilton Gardens Inn
Newnan, GA
Home2 Suites ~ In Ashley Park ~ miles from the symposium venue


Travel - Self Arrangement/Self Funded
Passport and International Visa Application

Atlanta ~ Atlanta International Airport (USA) ~ 30 Miles From Peachtree City, Georgia


Stages of Sponsorship ~ Pillar ~ Crystal ~ Proud Butterfly ~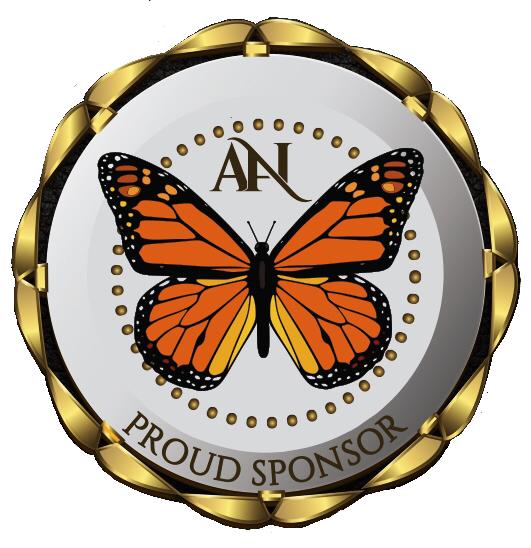 Here, the Proud Sponsor's featured business logo will be hyperlinked to the entity's website.

If an external entity desires to be an Academic Pillar Sponsor of AAN's 2021 Symposium, the organization should send a formal letter on corporate letterhead with payment of $350 USD payable and mailed to Dr. Brenda Nelson-Porter; along with: [NOT TAKING PAYMENTS AT THIS TIME FOR THE 2021 SYMPOSIUMS, COME BACK LATER]
Complimentary scholarly journal applicable to this conference to distribute at the symposium or
University's Doctoral program information brochures applicable to this symposium or
Other program certification informational brochures applicable to the workshops
If an external financially constrained entity desires to be a Supporting Pillar Sponsor of AAN's 2021 symposium, the entity should send a formal proposal of services that the entity can offer to promote this 2021 symposium and at no cost to the Firm/AAN and on corporate letterhead to: brigettebrenda@aol.com
AAN Appreciates Your Support!

AAN will hold another event on Friday, 2021 in Newnan, Georgia (USA) at another location, please visit here to learn about 2021 Academic Diplomacy and Certification Conference



2023 AGENDA

2023 PAST AGENDA


Brigette's Technology Consulting and Research Firm ©2019-2022
Alumni Association Network ©2019-2022
105 Wilson Circle, Newnan, GA 30263 USA